Sustainability
Móz products are proudly Made In The USA. We provide domestically sourced materials that are manufactured from our solar-powered factory in Oakland California.
Aluminum is one of the most sustainable materials in the world. It is infinitely recyclable and its reuse is easy and economical. In fact, nearly 75% of all aluminum ever produced since 1888 is still in use today. Recycling aluminum uses 95% less energy and produces 95% less greenhouse gas emissions than making metal from new materials
Móz Metal Products can contribute to LEED MRc: Building Product Disclosure and Optimization – Material Ingredients with the provided HPD documents listed below.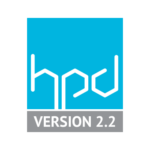 Health Product Declaration® (HPD) Open Standard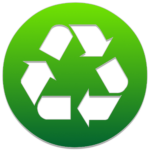 Other Resources/Affiliations
Moz Materials are proudly listed in the mindfulMATERIALS library. mindful MATERIALS is an agnostic product certification library that aggregates product sustainability information to showcase product transparency and optimization information while minimizing redundant effort on the part of both manufacturers and designers.